WORKING WITH US
PRODUCTION
Production is the art and service of creating content and delivering a finished product on time and on budget. A production can range in size from a one camera and sound to a set construction on the back lot of a movie studio. With decades of production experience and unlimited resources at our disposal we understand the production process inside and out.
We can either be hired as the photographer or director of the project or we can be hired to oversee the full production. Whatever stage of production you are in we can provide the services below as stand alones to assist in your current production, or take your project from concept to final production delivery.
Knowing that one small thing missed can mean the make or break of the entire shoot. Whether it's a one day shoot, a week long car commercial or a couple of months tracking your favorite athlete around the world, the same amount of attention must be applied.
Whether you are producing a print or TV commercial, a set of product knowledge videos for online or a full branded story, we can save you a lot of energy and heartache but most importantly time and money with a guarantee the project comes in on budget.
From Pre-Production to Post Production we can handle everything from: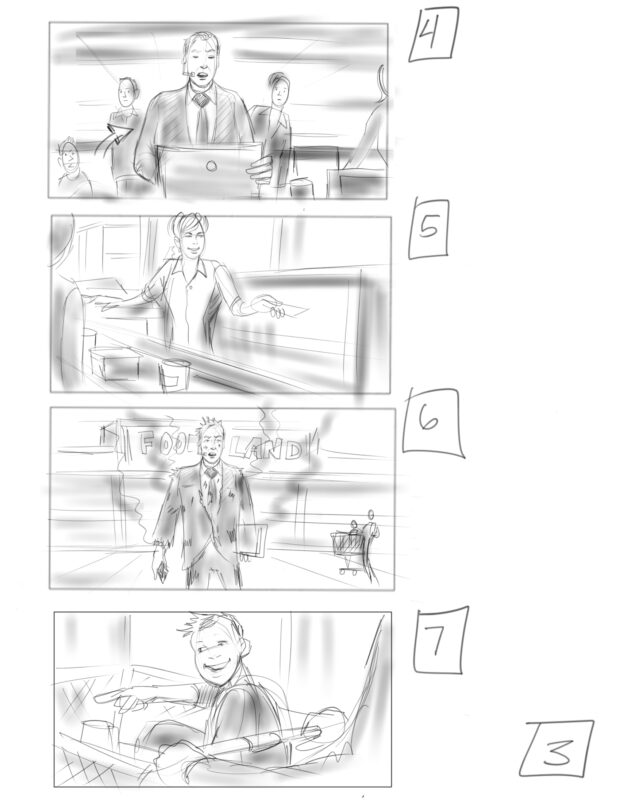 Scripting – We work with top agency copywriters to create the perfect script for your film making sure that your message makes an impact with your audience.
Storyboard – Once the script has been crafted either by our team or yours our storyboard artists will put the visual story together shot by shot to use as a guide for the production.
Casting – Casting is one of the most important elements to making sure that you get exactly what you want out of a project. We take care of this process from beginning to end. We can provide this service as a stand alone or as part of our full production service. Click here to get booking details
Location Scouting – We gather multiple location possibilities and provide you with a working document with details on cost and visuals.
Permits – We work with all local permit offices to make sure you covered for the day of the shoot.
Insurance – There are varying levels of insurance you may need for your production from obtaining general liability insurance for any accidents that could occur with just a small crew shooting on the street to E & O insurance for larger companies who need to be concerned with issues that could arise from the content of a production, including lawsuits alleging infringement of copyright, libel or slander, invasion of privacy, plagiarism or unauthorized copying of ideas, defamation or degrading of products and/or infringement on title, slogan, or a trademark. We can help facilitate and guide you to make sure you are protected with just the right amount of insurance to suit your needs and budget.
Securing Crew – With our extensive crew list we secure whatever is needed for the shoot from grips to camera assistants, stylists and make-up artists.
Equipment – We understand the right tool for the right job and will source these tool locally to save transport cost.
Shoot production – We handle all of the shooting of the project and come in as the Director to oversee the camera crew whether you need a stealth team of DP/camera operator or a few camera crews in multiple locations to get the production done.
Editing – This is a key creative process after all the footage has been shot and processed. This is where the story is put together seamlessly and output into a format you can use across all media. We have creative, innovative editors that can handle small and large projects. This process can be the most important to get right and we treat it equally important as the production elements of shooting and scripting giving it our dedicated time and attention to the best end product.
Post Production – From processing the files, the colorization, to laying down the first edit we work closely with you to get the best final product through the process smoothly all the way to the final sound mix.
Delivery – We make sure that the final delivery is into multiple digital formats to use for the distribution of your final film.
Distribution – We can facilitate and advise on the most successful and cost effective options for distribution of the final product throughout social media sites, PR companies and big data companies.
WORKFLOW 
COLLABORATIVE CLOUD-BASED POST PRODUCTION SYSTEM
A seamless cloud-based post- production remote desktop and mobile workflow system that enables team collaboration. We supply you with the tools and training to join our team and work together.
We provide your full team with a secure seamless Cloud-based file sharing system where you can review & upload video and imagery with security and privacy.
Looping your whole team into this creation process where you can make notes and draw directly on to the footage. You can see clearly the full process with complete transparency and accountability insuring quality control of the projects.
Please note: This is an optional tool to utilize for projects but is essential when large amounts of archive footage needs to be logged and delivered for an project. This way it can be uploaded directly into the system, automatically logged and ready for collaboration with your colleagues and straight into an edit line. No sensitive material going lost or ending up in the wrongs hand. Simple and transparent, the way it should be.
FINAL DELIVERY  

BACKED UP FOR SAFETY AND STORAGE
The approved final videos will be delivered on two identical high quality hard drives for safety by Farrell Conlan Media.

We recommend they are stored in two different locations.

A third hard drive will be stored for five years by Farrell Conlan Media off site for archiving purposes.
Formatted to several different sizes and formats for easy of distribution across platforms and

Formats will include: AVI. H.264. MP4. MKV.
Sizewill include:   480– 720 – 1080 – 1280 –1920 – 4k RAW

PROJECT FILES: Farrell Conlan Media will keep all the original project files and EDL of the edits on two identical high quality hard drives for safe offline storage to keep for future projects and requests.